The lovely blogger, Dusty, over at
All Things G+D
, posted an absolutely deeeelicious looking recipe that I have to steal and share with anyone who might read this (I even stole her pictures, shhhhh.) Book mark Dusty's blog, she has a lot of great stuff on there!
Here's the recipe!
What you need:
Apples (granny smith would probably be the best)
Snickers candy bar (frozen)
Cool Whip
Instant butterscotch pudding mix
Directions:
1) Chop up about 5 large apples into bite-sized pieces.
2) Add Snickers pieces - about 8-10 snack sized bars are good (Stephanie note: I would so add more than that!
)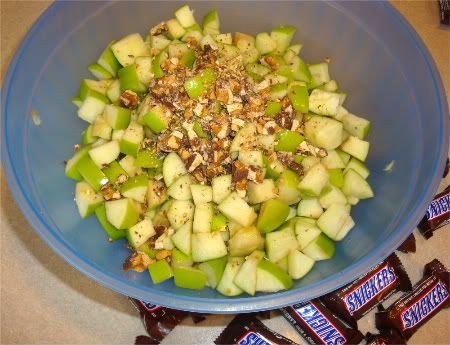 Dusty's tip - Put the Snickers in the freezer and then use the smooth side of a meat tenderizer to mash the bar, all while it's in the wrapper.
3) Mix in 1 pack of instant butterscotch pudding mix (just the powder) and 1 small container of Cool Whip to the apples and Snickers.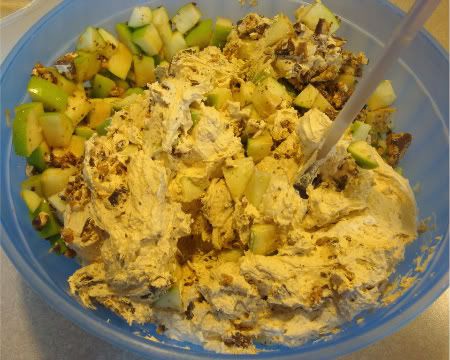 4) Stick it in the fridge until serving. Or..... eat it all because you have no control, like me!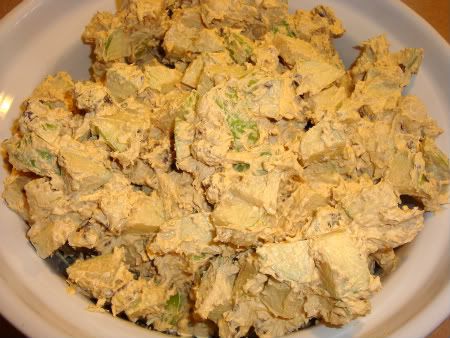 I don't know about you, but I plan on making this one pretty soon. I kinda want to leave work to try it right now, but that's because I have a ridiculous sweet tooth.
Separate post coming soon about our (hopefully!) new house! Stay tuned